Upcoming holidays that
our office will be closed:
December 24 - 26
December 31 (close at 12)
January 1, 2014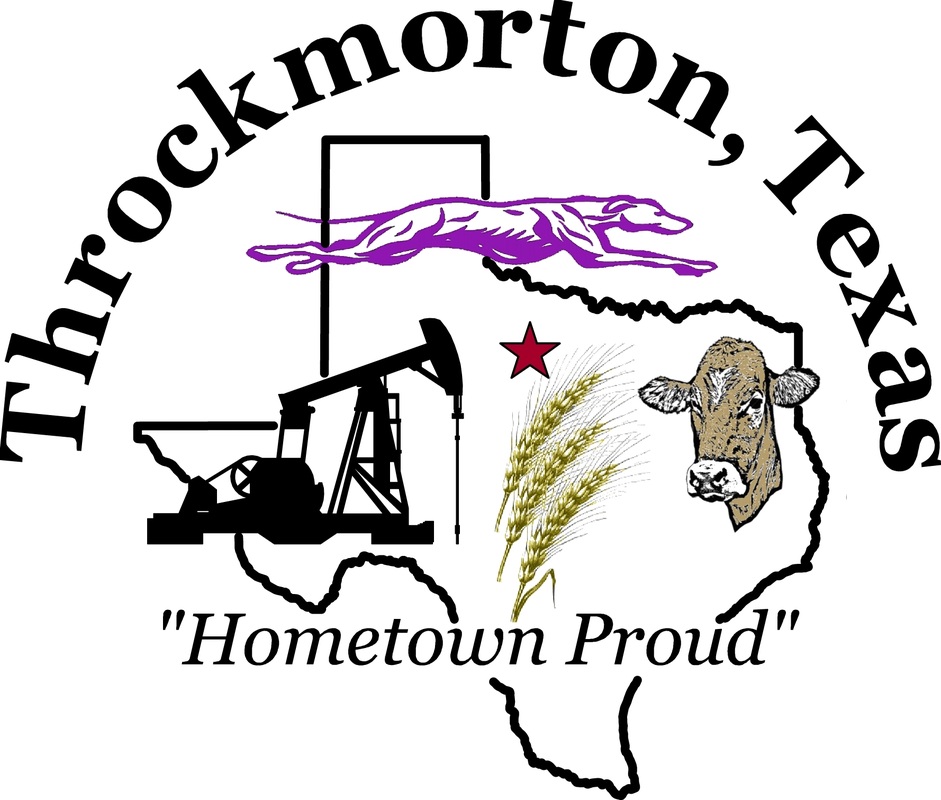 Check in often as our site changes regularly.
City Hall
940-849-4411
116 North Minter
P. O. Box 640
Throckmorton, Texas 76483
Fax: 940-849-3163

Mayor Will Carroll
940-862-3107

Throckmorton Chamber of Commerce & Agriculture

throckchamber@gmail.com
Kelly Bland, President 940-849-0631
Kelli Brown, Vice President 940-256-0785
Judy Jackson, Sec/Tres. and Office: 940-849-4411
Calling all Greyhound Fans....
how would you like to receive an electronic copy of each game every Saturday morning during the season?
You can enjoy the game in the
stands and in your easy chair, study the plays and enjoy the small things that has made this a successful program over the years.
Have we got a deal for you!
For a $100 donation you'll receive all of the regular season games via email.
For $150 you'll get the regular season plus all of the post season games.
The proceeds will go towards the development and upkeep of the THS Weight Room.
So it's a WIN - WIN arrangement....you get to keep up with the HOUNDS while simultaneously giving back to some facilities that need your help.
Send your donation to the Booster Club at PO Box 727, Throckmorton, TX 76483 along with your email and we'll get your subscription started right away.
On behalf of all of the THS athletes and coaches, thanks for your support!